Posts for tag: oral hygiene
By Art of Dentistry
July 24, 2018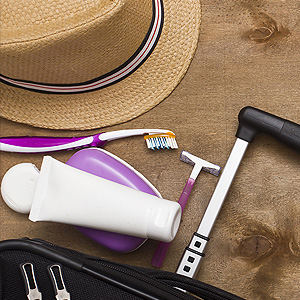 Summer is the time for many children to experience the fun and freedom of sleepaway camp. Along with greater independence, camp brings increased responsibility for kids to take care of themselves, including taking care of their oral health.
Two keys to dental health are a balanced diet and good oral hygiene, but camp life may tempt kids to overdo the kinds of food they don't often indulge in at home. For most campers, enjoying s'mores around the fire is a given, but these marshmallowy treats pack a punch in the sugar department. In fact, a single s'more has half the daily limit of sugar recommended by the World Health Organization—and if the sweet treat's name is any indication, no one stops at just one! Because sticky marshmallows are a central ingredient, they are worse for the teeth than many other sweets; the goo adheres to the surface of the teeth and gets stuck between teeth and braces, increasing the potential for tooth decay. Add in plenty of opportunities to consume sugary drinks and other treats throughout the week, and sleepaway camp can be a less-than-ideal environment to maintain good oral health, especially since brushing and flossing may not be a high priority with so much else going on.
You can help your camper feel more invested in their oral hygiene routine by involving them in as many preparations as possible, such as making a list of items to pack and shopping together for dental supplies. These can include a travel toothbrush with a case and a travel-sized tube of fluoride toothpaste—or a package of pre-pasted disposable toothbrushes. And don't forget dental floss! You may also wish to include gum sweetened with xylitol, a natural sweetener that helps fight cavities. This could come in handy for those times your child gets too busy to brush.
Consider scheduling a teeth cleaning for the downtime after your child gets home from camp and before the start of the new school year, just in case your child wasn't the most diligent about oral hygiene while away—and to ensure that they begin the new school year in the best oral health.
If you would like more information about how your child can maintain good oral health, please call our office to schedule a consultation. You can learn more in the Dear Doctor magazine articles "How to Help Your Child Develop the Best Habits for Oral Health" and "The Bitter Truth About Sugar."
By Art of Dentistry
July 14, 2018
Surgical treatment for periodontal (gum) disease can go a long way toward restoring your mouth to good health; however, it does not change your susceptibility to the disease. That's why we recommend that you come in regularly for periodontal cleanings after your treatment. Here are some frequently asked questions about keeping your mouth healthy after gum disease treatment.
How often do I have to come in for periodontal cleanings?
There's no "one-size-fits-all" answer to that question: It really depends on your individual situation. For example, some individuals may have a more aggressive form of periodontal disease that requires more frequent periodontal maintenance (PM) treatments to maintain control. Others may have greater success controlling the buildup of disease-causing plaque with at-home oral hygiene measures, and therefore need PM less often. However, for people with a history of periodontal disease, getting PM treatments at a three-month interval may be a good starting point.
What happens at a periodontal maintenance appointment?
A thorough cleaning of the crown and root surfaces of the teeth, aimed at removing sticky plaque and hardened dental calculus (tartar), is a big part of PM treatments — but there's much more. You'll also receive a thorough clinical examination (including oral cancer screening), a review of your medical history, and x-rays or other diagnostic tests if needed. The status of any ongoing periodontal disease will be carefully monitored, as will your success at maintaining good oral hygiene. Decisions about further treatment will be based on the results of this examination.
What else can I do to keep gum disease at bay?
Keeping your oral hygiene in top-notch condition — which includes effective brushing and flossing every day — can go a long way toward controlling gum disease.  In addition, you can reduce risk factors by quitting tobacco use and eating a more balanced diet. And since inflammatory conditions like diabetes, arthritis and cardiovascular disease can make periodontal disease worse (and vice versa), keeping these conditions under control will greatly benefit both your oral health and your overall health.
If you have additional questions about maintaining oral health after gum disease treatment, contact us or schedule an appointment.
By Art of Dentistry
March 01, 2018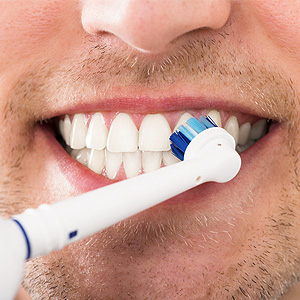 Dental implants are widely considered the most durable tooth replacement option, thanks in part to how they attach to the jaw. But durable doesn't mean indestructible — you must take care of them.
Implants have a unique relationship to the jawbone compared to other restorations. We imbed a slender titanium post into the bone as a substitute for a natural tooth root. Because bone has a special affinity with the metal, it grows to and adheres to the implant to create a secure anchor. This unique attachment gives implants quite an advantage over other restorations.
It isn't superior, however, to the natural attachment of real teeth, especially in one respect: it can't match a natural attachment's infection-fighting ability. A connective tissue attachment made up of collagen fibers are attached to the tooth root protecting the underlying bone. An elastic gum tissue called the periodontal ligament lies between the tooth root and the bone and attaches to both with tiny collagen fibers. These attachments create a network of blood vessels that supply nutrients and infection-fighting agents to the bone and surrounding gum tissue.
Implants don't have this connective tissue or ligament attachment or its benefits. Of course, the implants are made of inorganic material that can't be damaged by bacterial infection. However, the gums and bone that surround them are: and because these natural tissues don't have these same biologic barriers to infection and perhaps access to the same degree of antibodies as those around natural teeth, an infection known as peri-implantitis specific to implants can develop and progress.
It's therefore just as important for you to continue brushing and flossing to remove bacterial plaque that causes infection to protect the gums and bone around your implants. You should also keep up regular office cleanings and checkups. In fact, we take special care with implants when cleaning them by using instruments that won't scratch their highly polished surfaces. Such a scratch, even a microscopic one, could attract and harbor bacteria.
There's no doubt dental implants are an excellent long-term solution for restoring your smile and mouth function. You can help extend that longevity by caring for them just as if they're your natural teeth.
If you would like more information on caring for dental implants, please contact us or schedule an appointment for a consultation. You can also learn more about this topic by reading the Dear Doctor magazine article "Dental Implant Maintenance."